Oxford Achiever
Oxford Achiever is a comprehensive web-based learning and assessment system built to develop English language skills along an individualized, self-paced learning path. It is a total e-learning solution that offers:
Effective knowledge building and management
Immersive self-learning experiences
Meaningful assessments for better learning outcomes
Closure of gaps in learner abilities
Key Features:
An online Placement Test for each class with an immediate report that identifies students' initial levels of subject knowledge and language aptitude.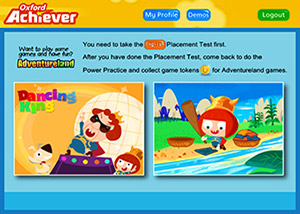 36 progressive levels of difficulty (from P1 to S3) catering to learner diversity.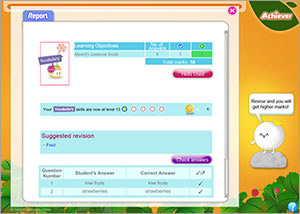 Indicative post-assessment reports and performance analyses for review of individual differences in each key learning area of a subject.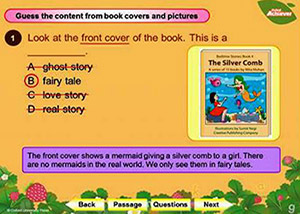 Remediation material for low-scoring students so they can address their weaker areas before moving up to higher levels.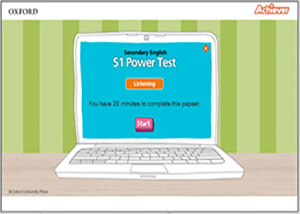 Tests and summative assessments that closely follow the local exam format(s).


Auto-marked practice exercises with questions that are tagged to specific learning objectives in six categories (Listening, Reading, Writing, Speaking, Grammar and Vocabulary) for accurate and ongoing formative assessment.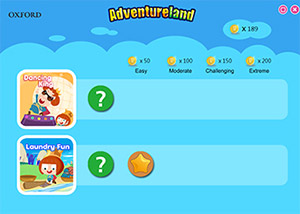 Recognition of students' performance and achievements to boost learner motivation through level promotion, the top 10 chart for the month and academic year, trophies and awards, credits to play games in Adventureland.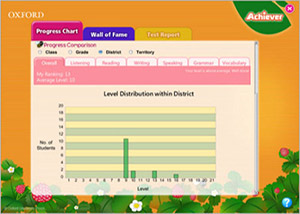 Overview charts that compare each student's performance as against other students in the same class, grade, local school district and/or across the territory.


Achiever helps …
Students
Improve your English skills through practice, practice, and more practice. Work your way up to the top with increasing difficulty levels, and go however fast or slow you would like to go. Once you clear a level, you can always go back and revise.


Schools
Find out the best performing class at one click! Assessment reports let you monitor and compare class performances across your school and other branches.

Teachers
Powerful analytics give you great control over class progress. Download overall reports or find out how individual students stack up against specific learning objectives. Use Achiever's insights to target your lessons more effectively.


Parents
Get real-time updates on how your child is progressing and get to know their stronger and weaker areas better than before.