The Fragrance of Tears: My Friendship with Benazir Bhutto
In the summer of 1978, Victoria Schofield travelled to Pakistan to stay with her Oxford friend Benazir Bhutto, daughter of the former Pakistani prime minister Zulfikar Ali Bhutto. She was answering an invitation to visit Benazir during her father's appeal against the death sentence following his trial for conspiracy to murder, brought by the military regime of General Zia-ul-Haq.
In the fevered and desperate context of Bhutto's appeal and subsequent execution, Victoria and Benazir's Oxford friendship grew into a deeper emotional bond that would last a lifetime until Benazir's assassination in December 2007. As well as providing firsthand insights into Benazir's transformation from Oxford undergraduate to political activist and the first woman prime minister of a Muslim majority country, Schofield's memoir of their friendship sheds light on the troubled recent history of an increasingly turbulent region. Drawing on diaries and letters, she narrates the trajectory of her close and enduring relationship with one of the most charismatic and controversial figures in South Asian politics – whose life and career were defined by tragedy.
'The story of a remarkable woman, but not as history has already written it. This intimate account could only have been written by someone like Victoria Schofield, who stood next to Benazir in everyday and earth-shaking moments, both as an astute observer and loyal friend.'
LYSE DOUCET,
BBC CHIEF INTERNATIONAL CORRESPONDENT
'A beautifully written and deeply moving account of Victoria Schofield's 33-year friendship with Benazir Bhutto. In the true style of memior, she captures the person–dutiful daughter, erstwhile matchmaker, loyal friend, and, above all, courageous woman.'
PETER GALBRAITH,
US DIPLOMAT AND FOREIGN POLICY ADVISER
Author Description
Victoria Schofield is a historian and commentator on international affairs. She was educated at Lady Margaret Hall, Oxford, and graduated with a degree in Modern History. While at Oxford she was president of the Union, in succession to Benazir Bhutto. In 1978, she travelled to Pakistan to attend the appeal of Benazir's father, former prime minister Zulfikar Ali Bhutto, against the death sentence in the Supreme Court of Pakistan.
Since then, she has contributed to numerous media outlets including the Sunday Telegraph, The Times, the Independent, The Spectator and, as a commentator, for the BBC and Al Jazeera. Her previous publications include The Black Watch; Wavell: Soldier and Statesman; Kashmir in Conflict; Afghan Frontier, and Bhutto: Trial and Execution.
Over a decade since Benazir's assassination in 2007, Victoria was determined to complete her personal memoir of their friendship, which had so inspired her longstanding interest in and love of South Asia.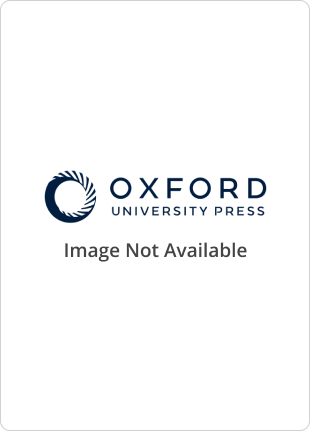 Special Price
PKR 1,853
Regular Price
PKR 2,850
More Information

| | |
| --- | --- |
| ISBN | 9780190704315 |
| Weight in kg | 0.715 |
| Rights | For sale in Pakistan only |
| Year of Publication | 2021 |
| Binding | Hardback |
| Pages | 336 |