My E-mate
Introduction
My E-mate is the companion website for OUP Pakistan's school textbooks. It hosts a variety of digital resources, including video/animation lessons, audio, interactivities and, assessments.
These resources would be valuable in helping students enhance their understanding of textbook topics while also enabling teachers to reinforce key concepts through well-designed online materials, thereby introducing an independent learning approach.
In addition, teachers would also be able to monitor student progress by reviewing reports/analytics that highlight the amount of time each student/class has spent on any given resource.
Courses
Online materials for the following courses are currently available on My E-mate:
World Watch Geography (Books 1 -3)
World Watch History (Books 1-3)
Open Door English (Books 1-5)
More courses will be added in the coming years.
Students may gain access to the digital resources for these titles through online registration, which would require the unique scratchable access code provided with each textbook. The subscription is valid for one year only. It is therefore advised that online accounts are registered once the academic year has begun. If you are a teacher using one of the above-mentioned courses and wish to see the analytics, contact your sales representatives to request a teacher's account.
Access
To register and login to My E-mate website please visit http://myemate.com.pk
Step-1 (Acquiring access code):
Scratch the hidden 16-digit access code on the card located inside the front cover of your textbook. Only enter the access code after the academic year has begun.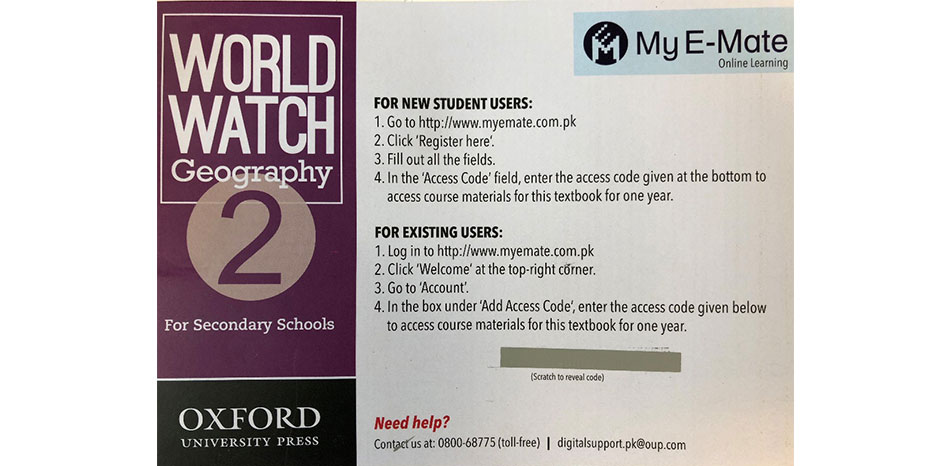 Step-2 (Registration):
Register yourself by adding the requested information along with the 16-digit access code in the Access code field shown below: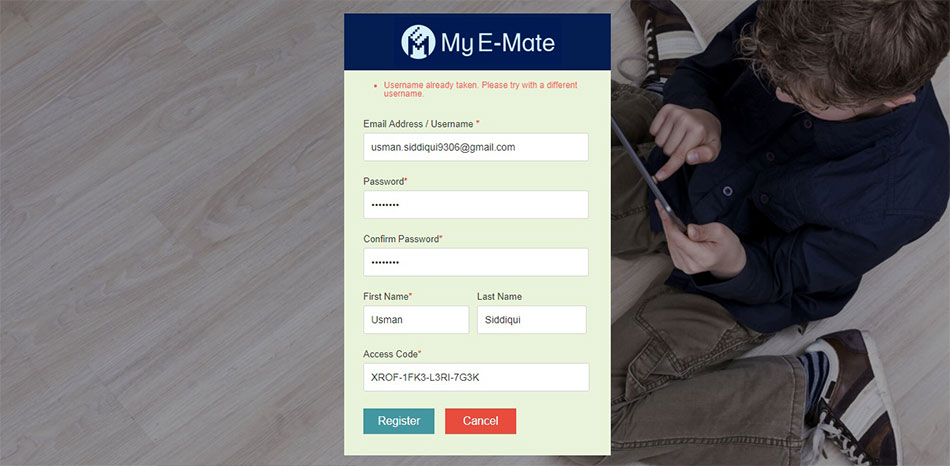 Step-3 (login):
On logging in, you will see the student dashboard. From the Library section, click on the image of the book to open the course material.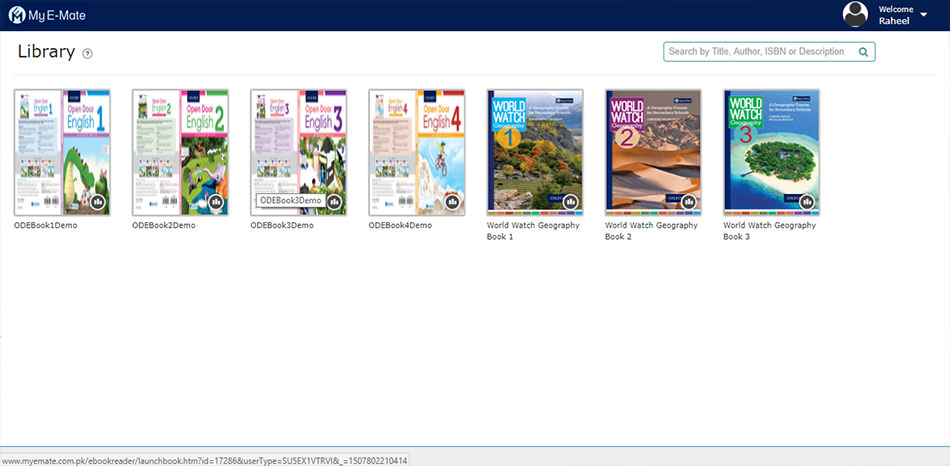 Step-4 (accessing digital resources):
Use the right/left arrows to navigate through pages, click on the video icon to watch a video, click on the link icon to undertake interactive exercises.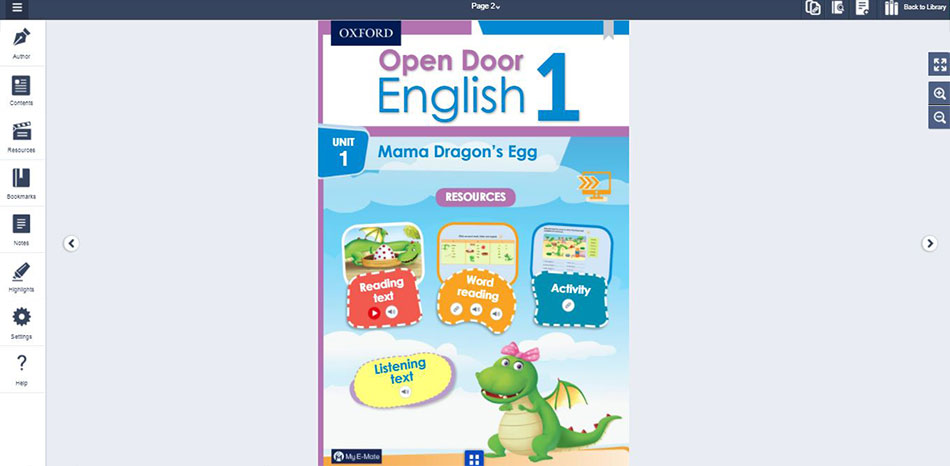 Step-5 (assessments):
If assessment is available, you can take the assessment and the score is recorded at the completion of the assessment.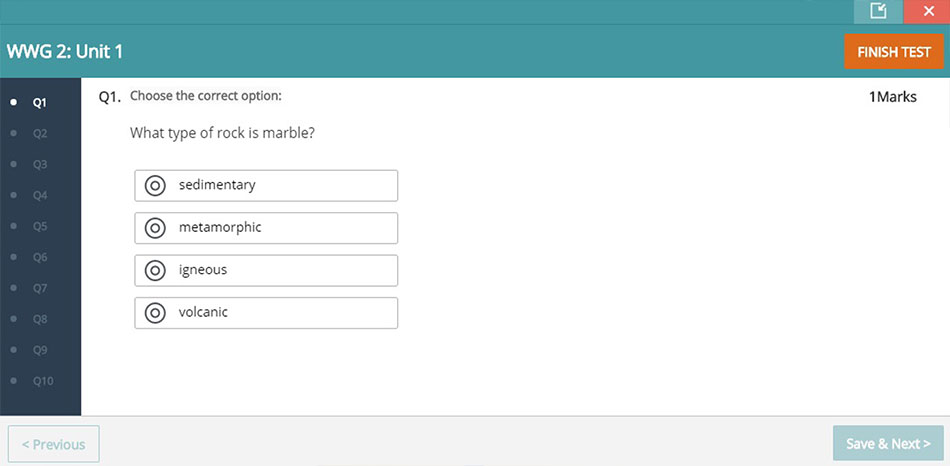 Password Reset Procedure
Step-1 (Forgot Password):
Enter your registered email and click on forgot password option.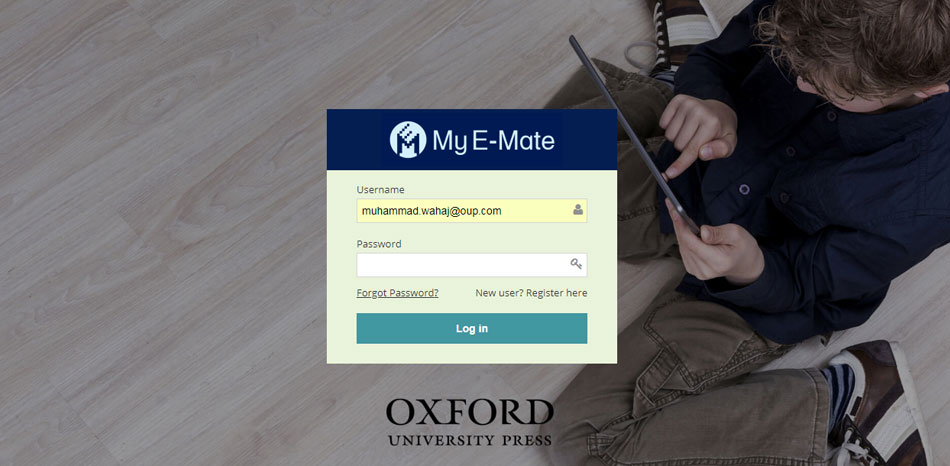 Step-2 (Email submission):
In this step, submit your registered email.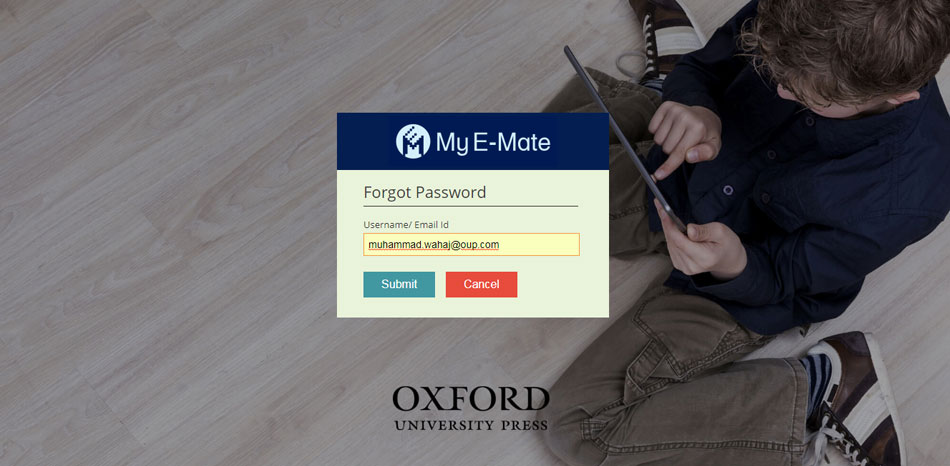 Step-3 (Message confirmation):
In this step, confirm the message.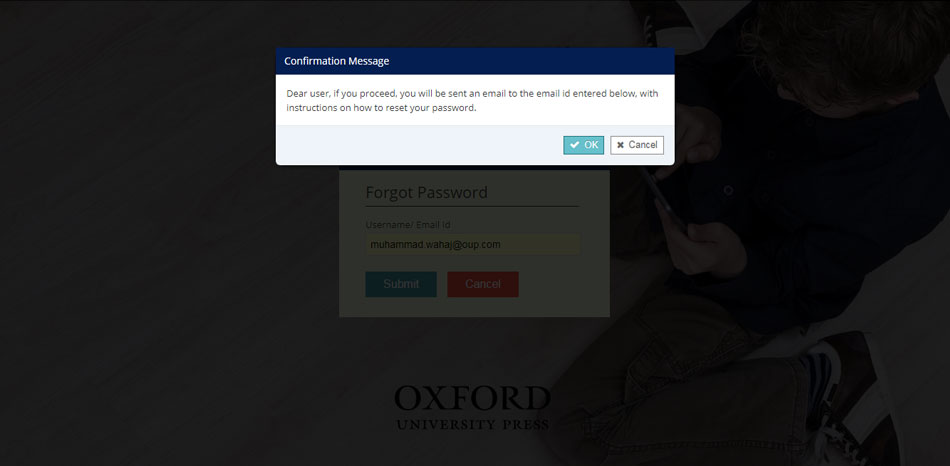 Step-4 (Link sent):
Password reset link will be sent to your registered Email.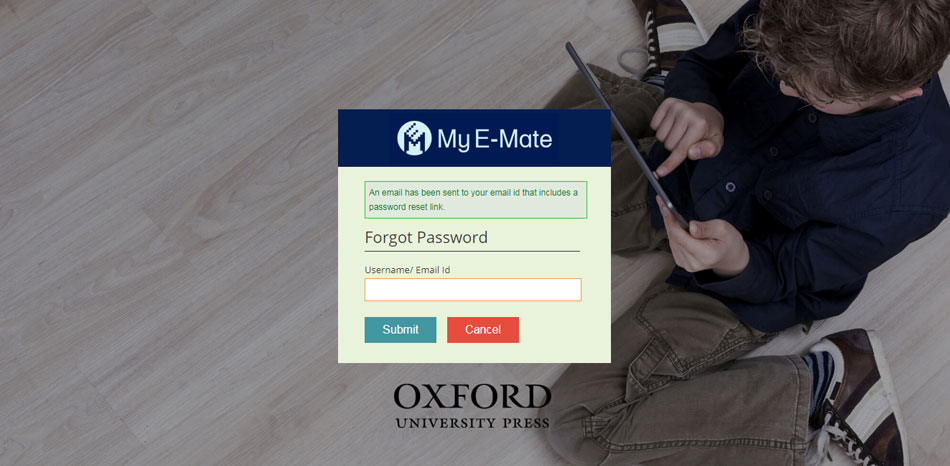 Step-5 (Password reset link):
Click on the link to reset your password.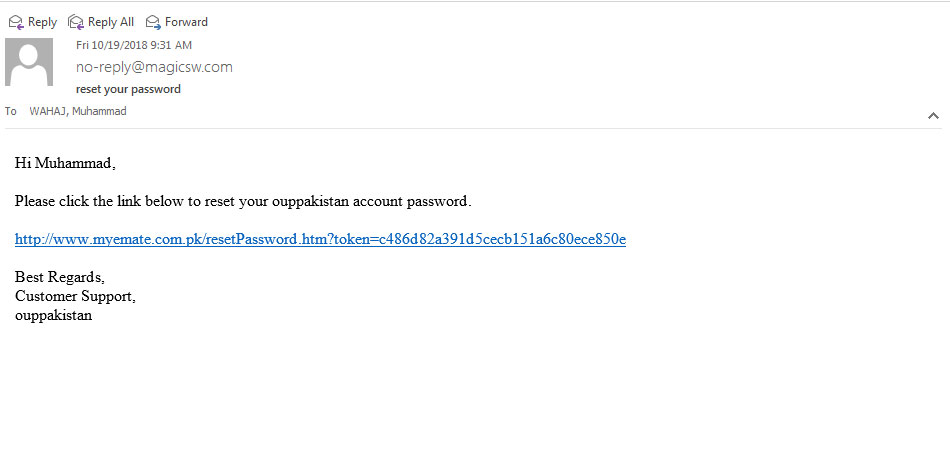 Customer Support
Email: digitalsupport.pk@oup.com
For enquiries and support call toll free no. 0800-68775 Monday – Friday | 9 am – 5 pm.