Let your kids learn how to think the way mathematicians do – a powerful cognitive process developed over thousands of years. Your children need to freshen up on the basics in mathematics - stuff they may have studied before in, but which was taught in another context, or not very intuitively, such that they struggle to relate it to how it's used in real life. Our 5-day fun intensive 'Maths Understood' workshop will cover the following modules:
Day 1 - Numbers and Operations Strand
Day 2 - Algebra
Day 3 - Measurement
Day 4 - Special Geometry
Day 5 - Statistics and Probability
Moreover, Mathematical Concepts will be introduced by hands-on learning experience. for the Singaporean concrete, pictorial, and abstract (CPA) approach, which allows students to fully immerse themselves in the lesson and gain a better understanding of the problem at hand.
Worksheets will be provided to transform students' knowledge to skills. It will help students absorb math concepts.
Duration: 8 hours
Course dates: 4 – 8 July
Schedule:
Monday, Tuesday, Wednesday, Thursday & Friday (4:00-5:30 p.m.)
Course facilitator: Shazia Asad

The classes will start from 4 July 2022 at the Oxford Bookshop, Park Towers, Clifton, Karachi.
Critical Thinking. Practicing math worksheets will enable students to apply and enhance their problem-solving skills
Interactive Learning
Time-Management
New Maths Concepts
Practice and Revision
Young students who seek to learn new mathematical concepts, tricks and techniques. Age Group: 10 to 15 years
The course will last for consecutive 5 days.
An entire week of one and a half-hour session that will be held from 4:00 to 5:30 p.m. at the Oxford University Press Bookshop at Park Towers, Clifton.
PKR 5,000 for the whole course.
Worksheets
Course handouts
Participation Certificate
Shazia Asad
Shazia Asad has an invaluable experience of teaching Mathematics in leading schools of Karachi since 1996, both at middle and senior level. She has worked extensively as a subject coordinator and curriculum planner. She also conducts teacher training workshops and has worked towards changing the mathematics landscape in Pakistan through her editorial consultancy on popular textbooks such as New Syllabus Mathematics and New Syllabus Primary Mathematics and Math Lab, and authored Teaching Guides of renowned New Countdown Series, published by Oxford University Press Pakistan.
In academics she has been a position holder in Physics and Economics in her Undergraduate programme. Her students in CAIEs have achieved world distinctions in Mathematics and perfect scores in SATs.
Why learn from Shazia? She is good at combining reality and concretizing mathematics to deepen the children's understanding and teaches them to treat every detail rigorously. She encourages and inspires children's mathematical thinking. Her lessons are interactive, and she lets children systematically grasp the key points and keys to solve problems and remember what they have learnt. Friendly and chatty, she loves to connect with children and teaches them the right Maths tricks and techniques.
Terms and Conditions
The course material remains OUPP's property to be used as deemed fit. Participants will receive handouts for reference.

The registration fee, once paid, is non-refundable regardless of attendance by the participant. Cancellations will not be accommodated.

Oxford University Press Pakistan reserves the right to modify presenters and course content.
For more information, email us at
central.marketing.pk@oup.com.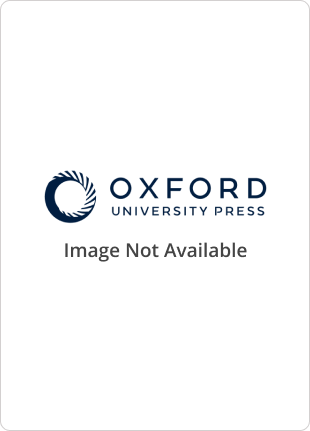 More Information

| | |
| --- | --- |
| ISBN | 9780190709761 |
| Rights | N/A |
| Year of Publication | N/A |
| Binding | N/A |
| Pages | N/A |