The Islamic Law of Inheritance Second Edition
This book covers the study of the Islamic law of succession, intestate as well as testamentary. Based on original sources, it includes the historical  and theological basis of law developed by the Muslim schools of jurisprudence.
The author makes a comparative study between the Sunni and Shia laws of inheritance and focuses on problems being faced by Muslims, due to the strict application of traditional Islamic Law in their contemporary situations. These problems have been analyzed in the light of various reforms introduced by Islamic countries to resolve such issues.
The second edition includes the latest case law laid down by the superior courts in Pakistan.
This book is an essential component of the course on 'Muslim Personal Law' for LL.B. students and the course on 'Islamic Law' for LL.M. students. It will also be of interest to lawyers, judges, law teachers, law students, civil servants, revenue officers, the general reader, and students of Islam.
Author Description
Hamid Khan is a Senior Advocate of the Supreme Court of Pakistan and is one of the founding partners of Cornelius, Lane and Mufti, a leading law firm in Pakistan. He has been President of the Supreme Court Bar Association of Pakistan (2001–3); President, Lahore High Court Bar Association (1992–3); and Vice Chairman of the Pakistan Bar Council (1996–7). He has regularly lectured on various legal subjects at Punjab University, the Civil Services Academy, the National Institute of Public Administration, and the Pakistan Administrative Staff College.
He has written a number of books on legal subjects, three of which Administrative Tribunals in Pakistan, (1990), Constitutional and Political History of Pakistan, 3rd edition (OUP, 2017), and Principles of Administrative Law, 2nd edition (OUP, 2021) are prescribed as textbooks at the law schools in Pakistan. He is an Ebert and DAAD fellow and a member of The Hague Academy of International Law. He is also a recipient of two prestigious awards, the Dorab Patel Award for Rule of Law (2002) and the Madar-e-Millat Award (2003).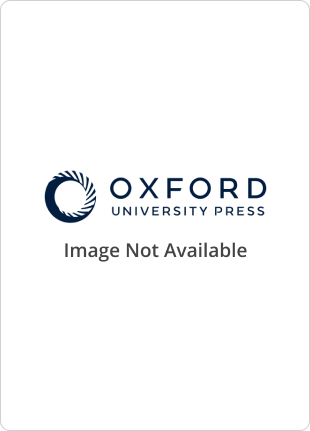 Special Price
PKR 322
Regular Price
PKR 495
More Information

| | |
| --- | --- |
| ISBN | 9780190704216 |
| Weight in kg | 0.255 |
| Rights | World |
| Year of Publication | 2021 |
| Binding | Paperback |
| Pages | 290 |