Understanding Pakistan through its Women Singers
Fawzia Afzal-Khan's book is an important and timely feminist intervention in the study of classical music and a cogent challenge to the prevailing antisecular orthodoxy in the academy. In this complex and sensitive study…of the careers of artistes like Malka Pukhraj, Roshanara Begum, Reshma, and of the newer music and musical space offered by Coke Studio, Afzal-Khan shows us the multiple ways in which women performers negotiated and continue to negotiate their way through the numerous challenges thrown their way in the wake of the partitioning of the subcontinent and the multiple demands placed on them.
– Janaki Bakhle, Associate Professor, Department of History, University of California, Berkeley, author of Two Men and Music: Nationalism in the Making of an Indian Classical Tradition (Oxford University Press)
This book joins a small number of excellent cultural and critical studies of the performance arts in South Asia by looking closely at some of the great women singers of Pakistan…. It should be read by all scholars working at the intersections of critical feminist studies, music and performance studies, and postcolonial studies.
– Arjun Appadurai, Professor, New York University Steinhardt School of Culture, Education, and Human Development, co-editor of Gender, Genre, and Power in South Asian Expressive Traditions (University of Pennsylvania Press)
Fawzia Afzal-Khan's book provides an opening into an important area of study since Pakistan is rich in creative articulations by women…. Her passionate engagement calls to the reader to look inward through song, avoiding clichés about oppressed Muslim women.
– Nighat Said Khan, Founder/Director of Applied Socio-Economic Research Center (ASR) and the Institute of Women's Studies Lahore, editor of Voices Within: Dialogues with Women on Islam (ASR)
An unprecedented study of gender in the making of Pakistan's popular and elite musical culture, focusing on some of the country's most important women singers.
– Faisal Devji, Professor of History, St. Antony's College, Oxford University, author of Muslim Zion (Harvard University Press)
In this brave and lucid work, Afzal-Khan redeems the lives of 'female singer-citizens' in Pakistan, revealing how their artistry has contributed to the classical tradition as well as popular song (blurring the secular and the sacred) amidst oppression and sometimes violent conservatism…. A must-read for ethnomusicologists, scholars of South Asia, and everyone interested in how women endure to create and creatively endure despite all odds.
– Deborah Kapchan, Professor of Performance Studies, Tisch School of the Arts, New York University, author of Theorizing Sound Writing (Wesleyan University Press)
Author Description
Fawzia Afzal-Khan is a trained vocalist in the Indo-Pakistani classical tradition, a University Distinguished Scholar and Professor of English, and former Director of the Program in Women's and Gender Studies at Montclair State University. She is a Fulbright Fellow and awardee of the National Endowment for the Humanities for a development grant in Building Bridges Through Film, and author of five previous books including her memoir, Lahore With Love: Growing Up With Girlfriends Pakistani-Style (Syracuse University Press; rep. Insanity Ink Publications, 2010), and the edited anthology, Shattering the Stereotypes: Muslim Women Speak Out (Olive Branch Press, 2004).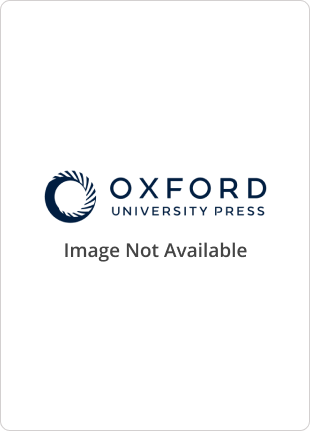 More Information

| | |
| --- | --- |
| ISBN | 9780190700546 |
| Weight in kg | 0.280 |
| Rights | World |
| Year of Publication | 2020 |
| Binding | Paperback |
| Pages | 252 |