New Oxford Modern English Book 3
New Oxford Modern English has established itself as one of the most popular ELT courses among both teachers and students for almost three decades. Taking into account the insightful feedback of its users, the series has been revised regularly to address the evolving needs of the learners. This revised edition includes a host of new features for its users. The series comprises Pre-Primer; Primer A and B with Activity Book; Course books 1–8; Workbooks 1–8, and Teaching Guides. The series has been aligned to Single National Curriculum 2020.
Special Features:
A wide range of literary genres and themes from around the world to develop rich language skills
New prose and poetry texts
New exercises and activities to enhance higher-order thinking skills
Enhanced and updated glossary and wordlists
Full coverage of all competencies, skills, and learning areas provided in SNC
Engaging posters illustrating different literary devices
Graphic stories
Includes student-friendly formative assessment activities in the workbooks
The free of cost teaching guides include a wide range of textbook-linked exercises, answer keys of books and workbooks, lesson plans, formative assessment ideas, and much more.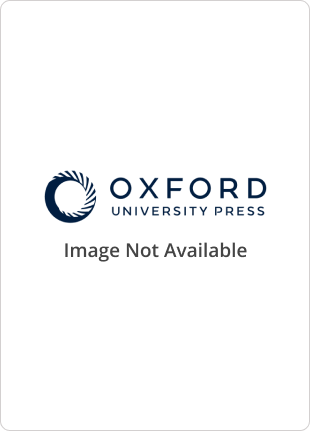 Special Price
PKR 585
Regular Price
PKR 755
More Information

| | |
| --- | --- |
| ISBN | 9780190706876 |
| Weight in kg | 0.350 |
| Readership / Level | For Class 3 |
| Rights | World |
| Binding | Paperback |
Digital Resources for Topics
The following videos explain difficult grammar/vocabulary/comprehension topics in an easy-to-understand and student-friendly manner. Teachers can use these videos to provide further explanation on a topic. These can be shown either in the classroom when the teachers are introducing that topic or assigned to the students as homework activity afterwards.
Each video is linked to a topic present in the book. The exercise reference is given for teachers' ease.
Video links are also given for certain poems. These can be played aloud in the class so students can recite the poem with correct pronunciation.
| | | |
| --- | --- | --- |
| Unit | Topic | Video Links |
| 1. Dignity of Labour | The conjunction song | |
| 2. Dorothy Meets the Scarecrow | Ex. C: Common and proper nouns | |
| 3. The Wooden Bowl | Ex. E: Describing people | |
| 3. Playtime | Ex. B: Similes | |
| 4. Abdul Sattar Edhi | Ex. D: The three sounds -ed | |
| 5. Pothole | Ex. B: Punctuation marks | |
| 6. Message in a Bottle | Ex. C: Possessive pronouns | |
| 6. My Playmate | Ex. B: Collective nouns | |
| 7. The Flying Machine (I) | Ex. C: Countable and uncountable nouns | |
| 8. The Flying Machine (II) | Ex. C: Comparative adjectives | |
| 9. Flower Festival | Ex. C: Homophones | |
| 10. The Story of Silk | Using correct form of verbs | |
| 10. Sunning | Ex. C: The four types of sentences song | |
| 11. The Railway Journey | Project: Avoiding Bullying – A story on what bullying is and how to stop it | |
| 12. At Grandfather's House | Ex. D: Digraphs | |
| 12. Outside My Window | Ex. C: SVO | |
| 12. The Nawab of Salimabad (I) | Key features of a playscript | |
| 13. The Nawab of Salimabad (II) | Ex. E: Making Inferences | |