Karachi Literature Festival Book Prizes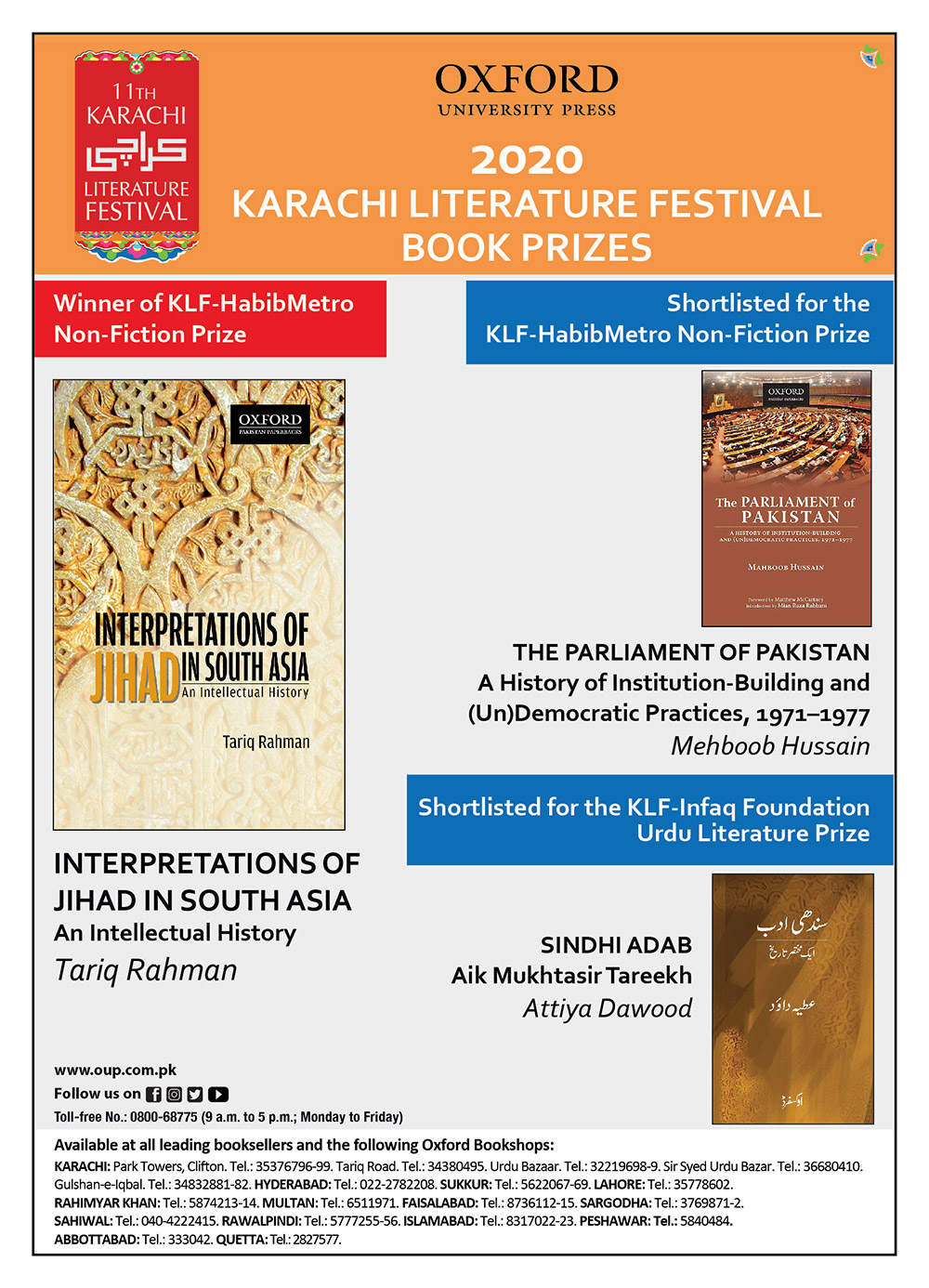 Oxford University Press reserves the right to service or not to service an order.
Due to contractual restrictions, we reserve the right to supply certain territories. Price is subject to change without prior notice. Delivery is subject to the availability of stock.
Copyright ©

Oxford University Press,

2020 | All Rights Reserved.