Oxford University Press Pakistan cares for the health of your children and their educational future.
During these difficult times, we recognize the threat posed by the Covid-19 outbreak. But nonetheless, we are committed to supporting Educational Learning for the future of our nation's young learners.
You can access almost all of our support for parents, students, and teachers, from a range of our online learning resources given below.
Stay home, stay safe and keep learning!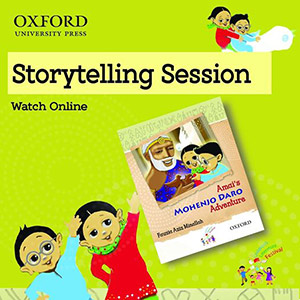 Travel back in time with your children to the ancient civilization of Mohenjo Daro, where the King Priest would give a guided tour of the clean, and well-planned city, and learn about the amazing facts of Mohenjo Daro.
Watch the video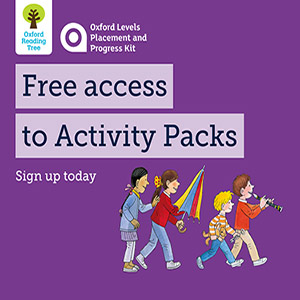 We are giving away free access to Activity Packs for the Oxford Levels Placement and Progress Kit to help support children's reading journey at home and in the classroom. With a free Workbook quiz and accompanying reader available for levels 1+ to 9, parents and teachers can easily support children's comprehension skills development and reading progress.
Sign up now
A fun-filled session on Alif Se Yay Tak: Nannhay Geet aur Nazmain with the author Zara Mumtaz and renowned Pakistani actress Sania Saeed.
Watch the video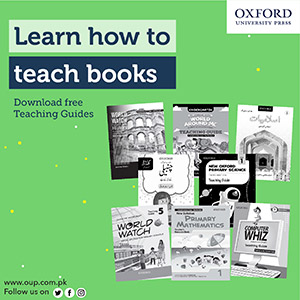 Oxford Teaching Guides series are how-to-teach books that cover a wide range of mainstream issues pertaining to classroom teaching. Our comprehensive teaching guides are also a valuable resource for teachers that explain lesson plans and additional activities.
Download now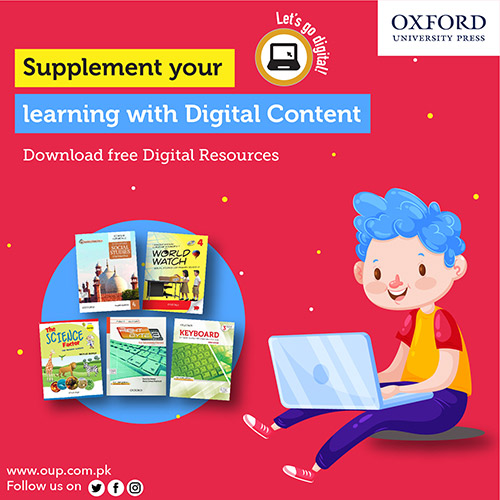 In these tough times, let's use digital content to supplement our students' learning. Digital resources for some of our textbooks are available for download for free, which has animations and interactives to keep students engaged in the learning process.
Download now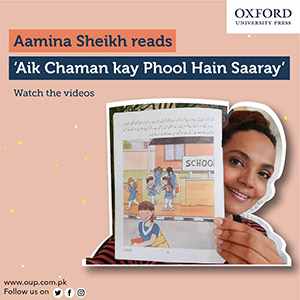 It's storytime! Aamina Sheikh reads 'Aik Chaman kay Phool Hain Saaray', a beautiful story to teach children early on about inclusion: that people with a disability are able to do many things and are not someone to fear.
Watch the videos:
Part 1
Part 2
Part 3
Part 4
It's storytime! Sara Khalid reads her book What did the Fish eat?

Watch the video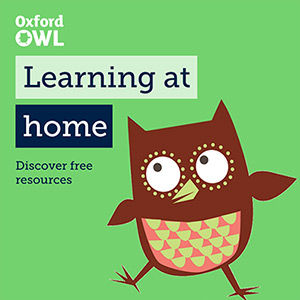 Visit our hub page on Oxford Owl for Home to find free guidance for parents teaching their child phonics and maths, plus activities and fun ideas for all ages.
Discover free resources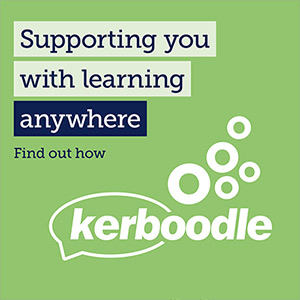 We are here to support you. If your school has been affected by Coronavirus or you are preparing for the event of school closures, we have put together a page on our support site where you can find advice on using Kerboodle to support remote teaching.
Find out how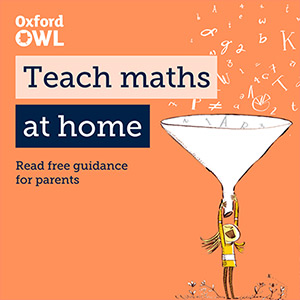 Keep your children's maths education on track using this free glossary of key concepts for parents to use at home. The glossary features diagrams and videos to provide in-depth explanations, plus activities for children to practice.
Explore free glossary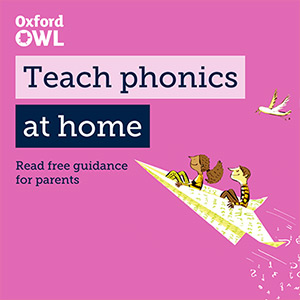 Teach your children how to read at home with this free guide for parents, including an audio guide of the phonics sounds, a video about sound blending, and a free ebook library for children to practice reading.
Explore free guide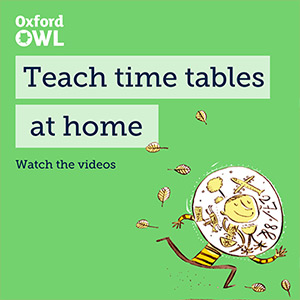 Learn tricks to help your children practise their times tables at home with the help of these videos.
Watch free videos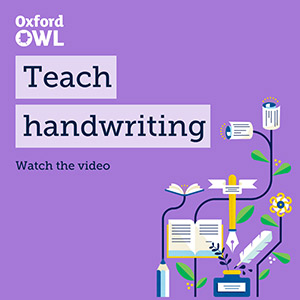 How do you make handwriting fun? Discover fun ideas and games to try with your child at home.
Watch the video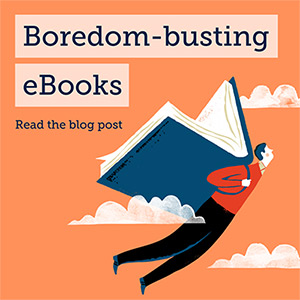 We know that lots of your pupils will be learning at home for now, so for this month's reading list we've gathered together a selection of boredom-busting eBooks that are easy to access – and most importantly, completely free!
Read free eBooks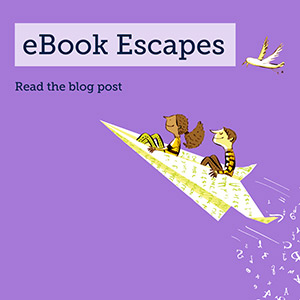 This month, we're bringing you even more of our favourite free eBooks from the library on Oxford Owl for Home, all of which will take your children on an adventure from the comfort of their homes.
Read the blog post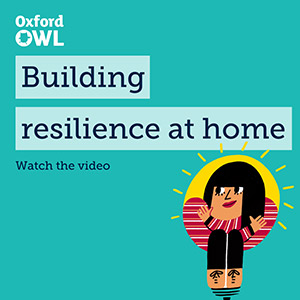 How do you help build your child's confidence and resilience? Expert Jean Gross shares her tips for helping children believe in themselves, and discusses how you can encourage them to be determined and to enjoy challenges in this video.
Watch the video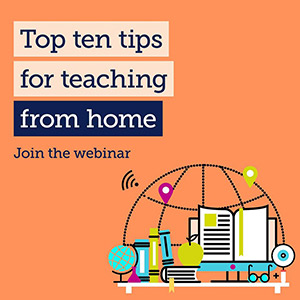 Practising teacher, educational consultant and OUP author Dr Jennifer Chang Wathall shares practical advice for Secondary teachers on teaching from home in this fascinating webinar.
Watch the webinar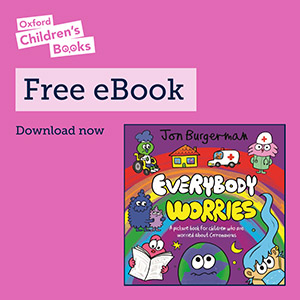 We're delighted to announce a brand new eBook for children to read at home, written and illustrated by internationally acclaimed artist, author and illustrator Jon Burgerman. 'Everybody Worries' has been designed to support parents and carers whose children are feeling worried or anxious about Coronavirus and the changes it's brought to their lives.
Download now