Film and Cinephilia in Pakistan
This volume is a carefully curated selection of recently published academic research, critical essays, translations, and interviews on Pakistani cinema. Indispensable for film enthusiasts, students, and scholars of cinema in Pakistan and beyond, it brings cutting edge works previously trapped behind paywalls together with neglected writings by figures such as Manto, Faiz Ahmed Faiz, and Muhammad Hasan Askari. Certain to become a classic in the burgeoning field of South Asian film and media studies, its scope encompasses past and present complexities of filmmaking, distribution, and cinephilia in a country whose rich cinematic heritage is just beginning to be appreciated. 
Film and Cinephilia in Pakistan is a brilliant book of impressive depth and range. Well-written, with a superb introduction, and filled to the brim with theoretical and historical insights, it constitutes a field-defining intervention into Pakistani cinema studies. An absolute must-read for film scholars, media theorists, and anyone interested in modern South Asia.
–Ulka Anjaria, Professor of English, Brandeis University
Author Description
About the Editors
Ali Nobil Ahmad is an independent researcher, journalist, and curator. His interests encompass political ecology, migration, and the media in Pakistan and its diaspora. He has authored and edited a range of publications on these subjects, having held academic positions in Pakistan, the US, and Germany. He was curator of anthropoSCENE, a festival of screenings and talks at Berlin's Kino Moviemento (2017); co-curator of Between the Sacred and the Profane, a retrospective on Jamil Dehlavi at the British Film Institute (2018); and Winds of Change, a programme on cinema and the Arab Spring at the Institute of Contemporary Arts in London (2011). His documentary films on climate justice in Pakistan, Waseb and Lok Sath, have been widely screened at conferences, festivals, and galleries.
Ali Khan is Associate Professor of Anthropology at the Department of Humanities and Social Sciences at LUMS. His research interests vary from labour issues to popular culture in Pakistan, focusing particularly on cinema and sports. Khan's book Representing Children: Power, Policy and the Discourse on Child Labour in the Football Manufacturing Industry of Pakistan was published in 2007 by Oxford University Press. He is also the General Editor for a series of seven books on Sociology and Anthropology in Pakistan. His last two projects have resulted in co-authored and edited books on cricket—Cricket Cauldron (London: I. B. Tauris, 2013) and Cinema and Society: Film and Social Change in Pakistan (Karachi: Oxford University Press, 2016). He has an MPhil and a PhD in Social Anthropology from the University of Cambridge in England.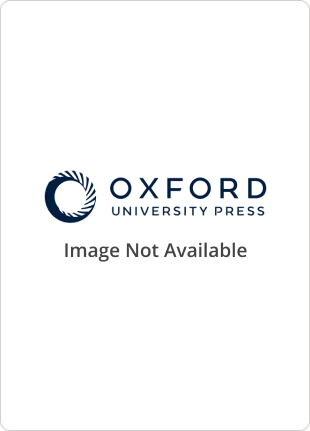 Special Price
PKR 488
Regular Price
PKR 750
More Information

| | |
| --- | --- |
| ISBN | 9780190701321 |
| Weight in kg | 0.250 |
| Rights | World |
| Year of Publication | 2020 |
| Binding | Paperback |
| Pages | 284 |