Continue your professional development with our extended online training course on Creative Writing Skills. This 4-module course will take you through a step-by-step approach to creative writing techniques to use in the classroom. It will introduce you to fun and engaging ways to help develop your students' fluency, expression and precision in writing.

We are accepting payment for the next course that will run on Mondays and Wednesdays from 3:30 – 5:30 pm, starting 16 November 2020.
Primary and Secondary English language teachers
It will be a month long course, two sessions each week for four weeks
The classes will start from 16 November and will be held twice a week.
Mondays and Wednesdays from 3:30 – 5:30 pm.
Simplified techniques to help your students
Hands-on classroom activities
Certificate of completion
Course handouts
MODULE
1
Descriptive writing
Introduction/setting, Grammar and vocabulary techniques, Figurative Language techniques, Multi-sensory tools.
MODULE
2
Narrative writing
Unusual beginnings, Plot/characters/conflict, Strong adjectives/adverbs, Resolution/conclusion.
MODULE
3
Persuasive writing
Using reasoning and logic, Structuring examples and evidence, Rhetorical language, Eliciting vocabulary.
MODULE
4
Expository writing
Framing topic sentences, Transitions between paragraphs - connectives, Presenting facts and opinion, Techniques for clarity and precision in writing.
Trainer's Profile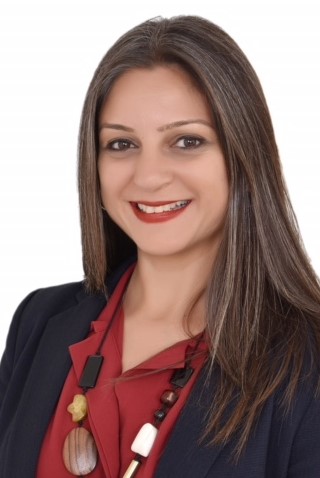 Neda Mulji is Senior Manager, Professional Development, Oxford University Press Pakistan (OUPP). Neda taught communication skills and English courses for several years as a university lecturer in Dubai. She has an MA in Postcolonial Studies – literature and culture from Goldsmiths, University of London, a Cambridge Certificate of English Language Teaching to Adults (CELTA) and a Postgraduate Certificate in Higher Education (PGC-HE) from Middlesex University. Neda writes regularly for Dawn on topics in education and has recently authored a book on parenting.
Terms and Conditions
The course material remains OUPP's property to be used as deemed fit. Participants will receive handouts for reference.

The registration fee, once paid, is non-refundable regardless of attendance by the participant. Cancellations will not be accommodated.

Discount offered to schools for multiple registrations is at the discretion of OUPP management.

Oxford University Press Pakistan reserves the right to modify presenters and course content.
For more information, email us at
pd.pk@oup.com.
More Information

| | |
| --- | --- |
| ISBN | 9780190703974 |
| Weight in kg | 0.000 |
| Rights | N/A |
| Year of Publication | N/A |
| Binding | N/A |
| Pages | N/A |